Food gift shop

Products
Emu
Kangaroo
Crocodile
Beef jerky
Mixed exotic jerky

Exotic gift shops

Crocodile shop
Ostrich shop
Kangaroo store
Weird stuff
Golf gifts
Last updated 25 April 2000

Copyright © 2000
Billabong Factor.
All rights reserved.
shops@primus.com.au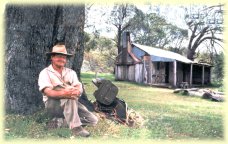 Exotic food gift!
When do you need it?

This Friday - to impress your mates when you're having a few beers


This weekend - tasty, filling, low-fat snack when you're playing golf, driving, fishing, camping, surfing or partying


Next Monday - a present for your boss just before you ask for a rise


Tuesday - to annoy people you don't like, throw them a pack saying that you picked this up in Australia where you've just spent a weekend - kangaroo jerky


Wednesday - be strong and irresistible to someone you want to date (take two packs of Emu jerky 1-1.5 hours before asking and one pack during the date). IMPORTANT!: don't share it with your partner, they may become uncontrollable and offer you more than you can handle.


Thursday - put some adventure in your oldies life. They would never try crocodile, emu or kangaroo if you don't provide the opportunity


Every day - because you deserve something healthy and bloody good to eat when you're having a beer. Don't miss out - exotic jerky, it's the taste of Australia, mate!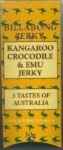 5 Try packs
for only $37




Crocodile
5 gift packs for only $39





Kangaroo jerky
5 gift packs for only $31



Price is in USD including delivery from Australia
To complete order please, follow to the Shopping Cart
For more options and products - Menu on the left hand side